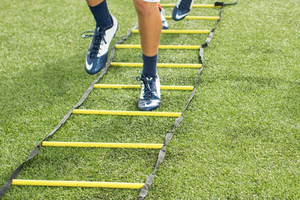 With personalised coaching through Speedcity Coaching App, you get daily support in your training journey, ensuring that every aspect of your program is continuously aimed at furthering your progress toward your goals. With personalised remote coaching you will receive:
Custom weekly training programs with day to day training adjustments.
Weekly email or social media communication with your coach on training, technique, and development.
Assistance in managing your offseason and competitive season.
Access to submitting video of training and competition.
Personalised feedback before and after training sessions or competitions.
Please note: payment is made on a per month basis. You will be invoice 30 days from the day you make your first monthly payment and receive access to the coaching app.
After registering and making payment, you will be contacted by us to provide the details about what type of training you need. From there, we will immediately get started on designing your program and get it sent to you as soon as possible!
This program is for any athlete competing individually or in team sports. For sports such as Athletics, Rugby League, AFL, Basketball, Baseball, Cricket, Soccer, etc.
An organised program centred around your other sports commitments, helping you have an edge on your opponent. All you have to do is let us know what other training you do for other sports and we will work and create a program to ensure you have the speed you need for any team sport.